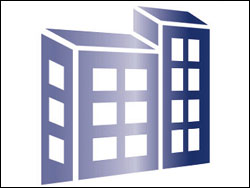 Star Category
***
Address
Gem Island Resort
Lot 2135 Mukim Batu Rakit ,
Kampung Mengabang Lekar,
21020 Kuala Terengganu,
Trengganu, Malaysia.

Location
Situated on a privately owned island, Pulau Gemia, about 800 metres off Pulau Kapas.
StayResMalaysia.com provides complete information on Malaysia hotels, ranging from comfortable cheap hotels in Malaysia to luxurious five star hotels in Malaysia. Here you can get complete information on services and facilities offered by the Malaysia hotels, the best deal on discount Malaysia hotels, online hotel reservations service, and a easy to use hotel booking facility. Please check online availability and special discount on Gem Island Resort.

The focus of the resort is the natural environment on and off shore. The chalets themselves stand on sturdy concrete stilts, hugging the coastline, with the sea below. As a result tree -covered slopes of the island have been left intact during construction. In consequence the island retains its peaceful, quiet atmosphere, the nesting site of sea eagles, reef herons, terns and other birds.